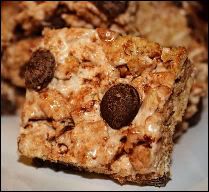 Okay, so I'm trying to come to terms with the idea that my tropical little desserts might not happen. I keep putting them off, and I WANT to make them, but I usually balk at the idea of making a bunch of things that can't be easily given away. And these guys are fragile. They won't pack well or hold up to a lot of shuffling around. So if anyone local wants to come chat a while in my kitchen and take home some yumminess, sing out. I want to get these guys done. Really.
In the
meantime
, however, I made s'mores. But these are certainly not your typical campfire s'mores, no sir!
I thought of so many friends when I made these.
I thought of Katie and her undying love of cinnamon toast crunch.
I thought of my friends Kassia and Amanda, who are off on a long camping excursion.
I thought of Christy, who I need to go camping with very soon!
I thought of Cara, who stopped by just in time to help, but couldn't stay for a bite. That was tragic.
So you see, friends, there is a lot of love in these s'mores. That's probably why they're just so damn delicious. Or it might be the Ghiradelli chocolate. Or the buttery marshmallow cream. Or the crispy cinnamon toast crunch...
Wait, what's that you say? Where's the Hershey bar? The big spongey mallows? The graham crackers? "Posh!" you say. You say it's not a S'more without those vital ingredients, yeah?
Well, let me tell you.
These things may look a bit different, but they are nuclear-hot on the deliciometer. These are like what would happen if Rice Crispy Treats and S'Mores hopped on the good foot and did the bad thing. They are dessert's tastiest lovechild.
So let's get 'em started. We're gonna go back to a plain ol' photo post today, friends. I shot these at night, so they're a bit dark.
What you'll need:
5-6 cups Cinnamon Toast Crunch cereal
...(you could also use Golden Grahams. But I don't like those.)
1 7oz container marshmallow fluff
1 cup milk chocolate chips -
I used Ghiradelli
4 Tbsp sweet cream butter
Using a large mixing bowl, crush your cereal. You don't want crumbs, but whole pieces are harder to hold together. A rough chop in a food processor will work too, but I prefer good, old fashioned brutality. I used a pestle to mash mine a bit. Set them aside.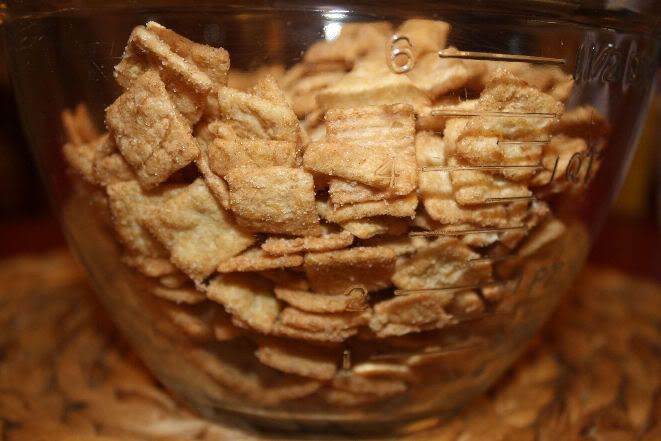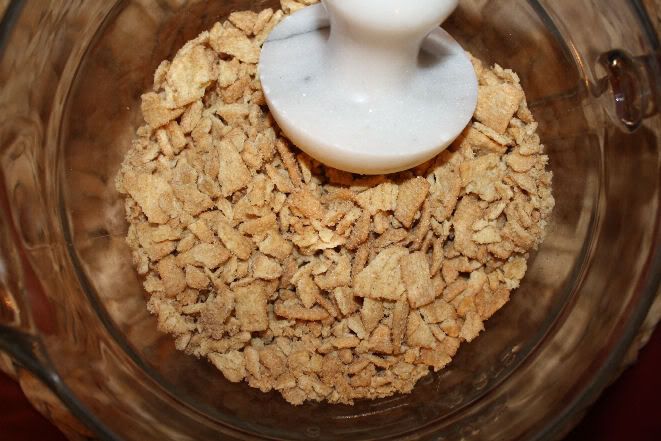 In a saucepan, melt your butter over low heat.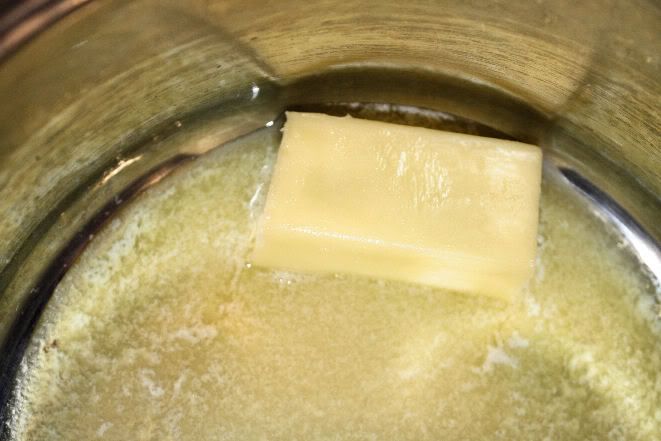 Add your marshmallow creme and stir well until well incorporated. We use marshmallow creme for this recipe instead of whole marshmallows because we want the finished product to be slightly gooey. Whole mallows will firm up too much, and we'll lose that wonderful s'mores melty texture.
I know it seems like the mallow creme will never blend into the butter, but it will. I promise. Keep stirring.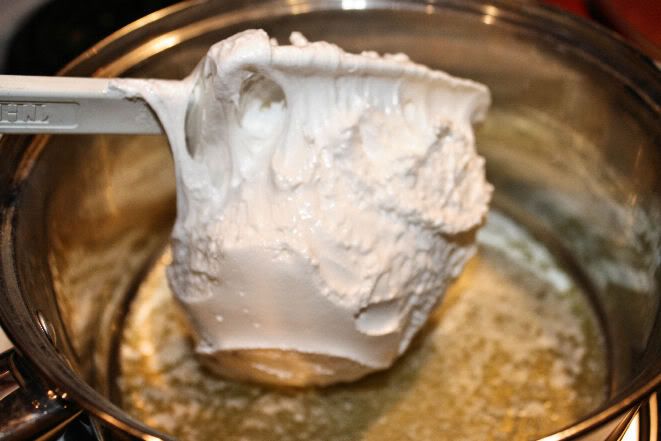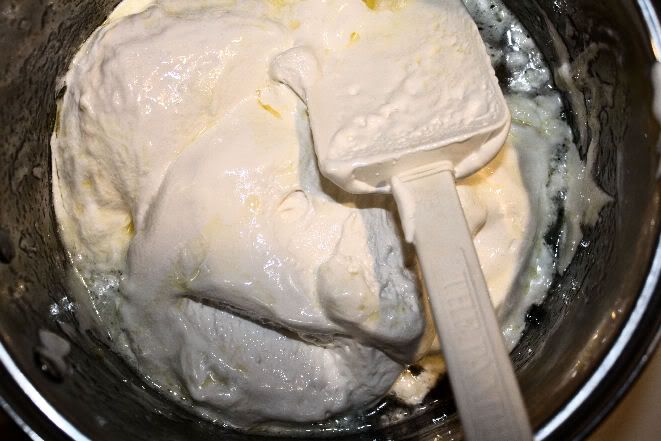 Now, once you have a nice liquid creme, pour it over your crushed cereal. Thank you Cara for helping out! She was the one pouring this. She poked her head in the door and I called, "Hey, just in time! Come do this!" Hehe! It's a well established fact that if you visit, you very well might be forced to work in the kitchen.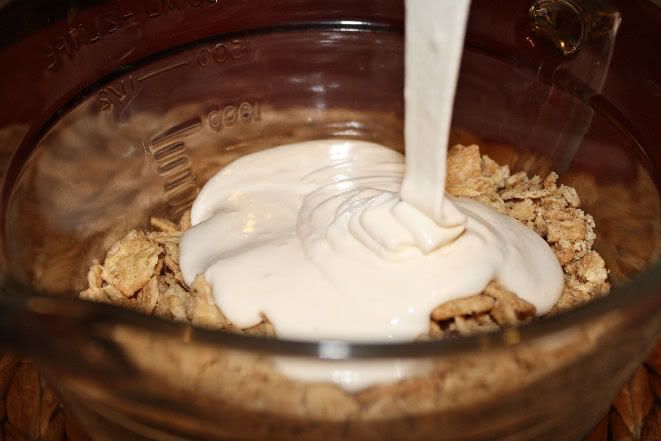 Mix it in really well.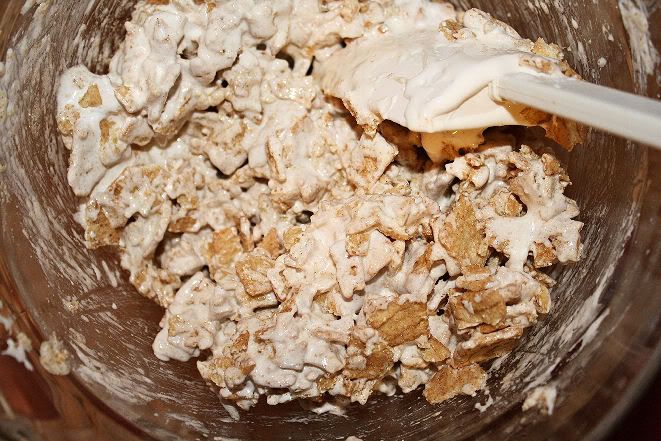 Add your chocolate chips and stir again. Oh! This is also the time where you could add a handful of mini marshmallows if you wanted! Oooh, that would have been awesome. Next time.
When everything is well blended, press the mixture into a buttered 8x8 pan. Get in there really good and solid, pressing it down into the corners.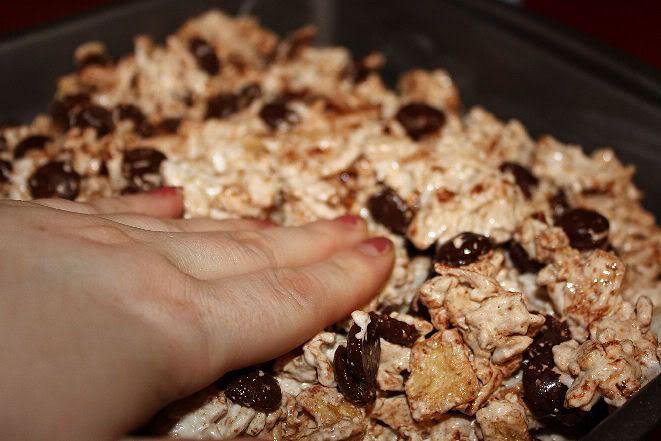 Mmm, yum!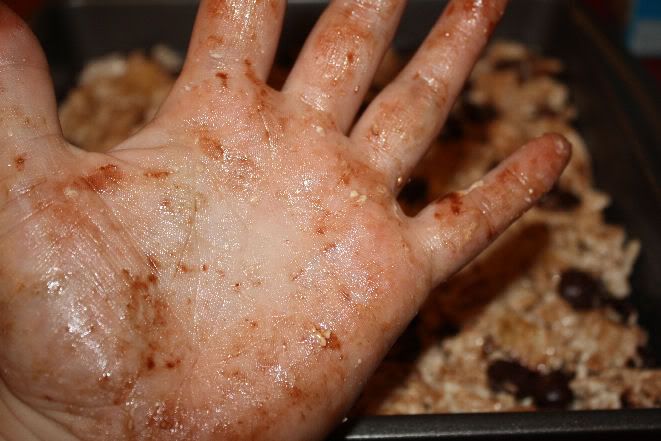 Now. Stick the pan in your fridge and let them set for an hour or two. There you have it. Perfect bars of campfire bliss. Crispy and chocolatey with just the right amount of gooey in each bite. Slice 'em up into squares and serve. Or hoard them all for yourself. It's none of my business.
Enjoy, and happy eating!