Ahhhhh, school's in! You know what that means, friends. We'll wave goodbye from the drop-off zone, watching our little ones march inside, toting their backpacks and lunchboxes, heads full of all the exciting things they plan to do on the monkey bars at recess.
As much as it makes my heart hurt a little to see my little ones' youth slip away so quickly, I'm thoroughly pleased to see the sticky-hot days pass right along with them. We seem to have hit another heatwave recently, and summer's letting us all know she's not quite ready to be shoved out the door yet.
So, to honor her last days with us, I wanted to make something bright and cheery.
I happen to have several dozen cake truffles that I made this week. They're key lime truffles--creamy key lime cake blended with homemade, tangy lime buttercream to create a luxuriously soft truffle center, drenched in a vanilla candy shell and crowned with sugared lime zest. Yum, right?

I've had this idea in my head for quite some time--wondering what would happen if I repurposed some flowers, added some cakeballs, and made semi-edible bouquets. I wanted to give it a try. I found some silk sunflowers in my craft basket and an empty clay pot on my gardening bench, located a pair of wirecutters, and went to work.
Silk flowers are usually made in several layers. The petals are stacked together around the central stem, and held in place by a center "button" that acts as the flower's middle. Locate the button and remove it. Disassemble the flower pieces, but keep the center hole aligned.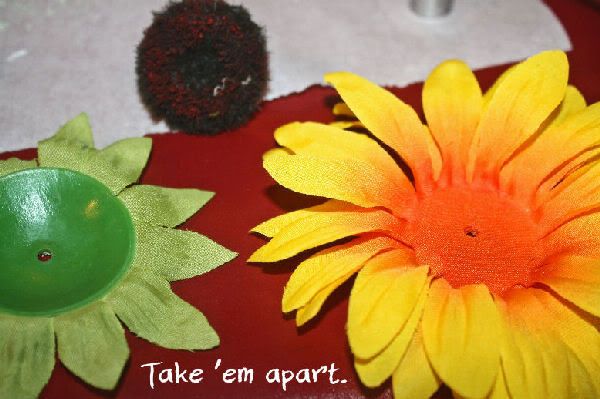 Taking a 6" paper lollipop stick, insert it through the center hole and slide the petals and flower support up the stick, leaving about 1" of stick at the top. (I'm feeling vaguely dirty describing this, folks...just sayin')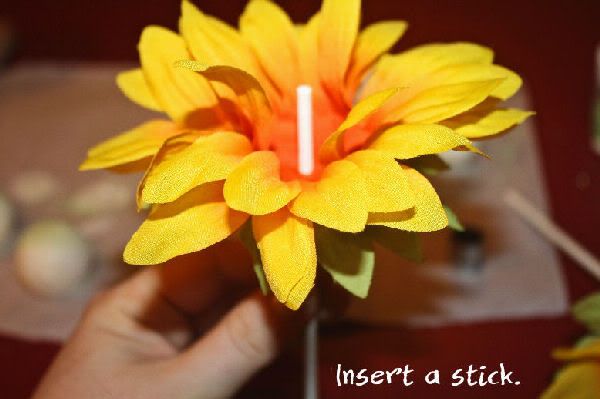 Take a cake ball and gently slide it onto the 1" length of stick above the petals. (bow chicka bow wow. ::ahem:: Sorry. Family show.)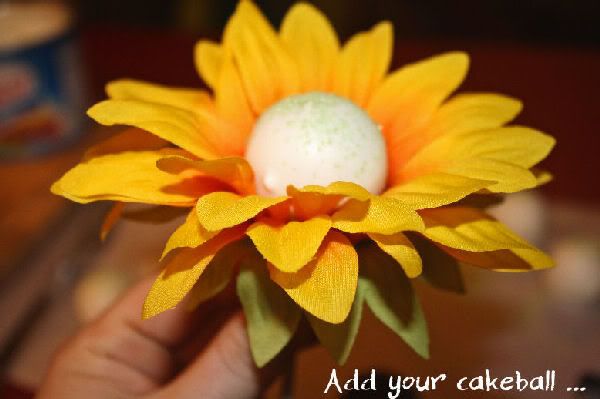 And now repeat. And again. And again.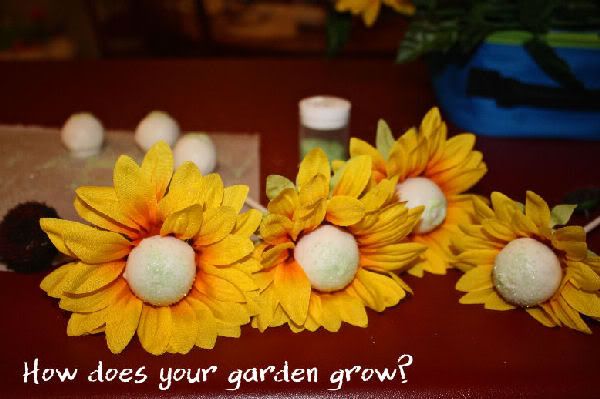 Now, to assemble! Using a sharp knife, cut your floral foam to fit inside your pot.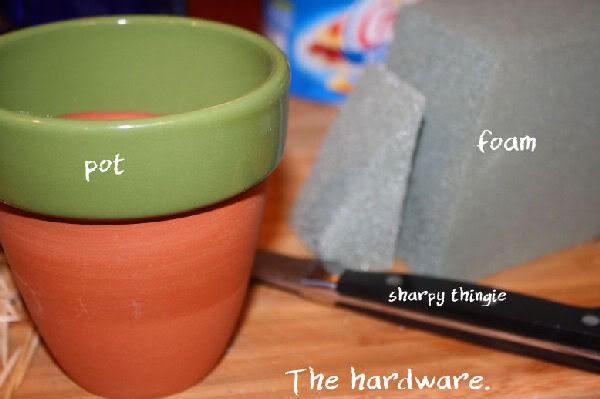 Gently insert the lolly sticks into the foam, at an angle. You can fill in any bare space with silk leaves, baubles, fern, or whatnot. And there you have it. A bright, colorful cake ball bouquet.
Now, if I'd had my choice, I would have preferred to make these with chocolate pops, to make the sunflower center a more natural brown color. I probably would have flattened them a bit and added yellow nonpareils for even more definition. But I didn't have any of those. So you're going to have to use your imagination.
But I know you're good at that.
That's why we're friends. <3