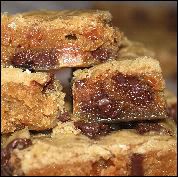 So I poised over the keyboard for a good 15 minutes, trying to write an interesting opening for these blondies. But really, they speak for themselves and require no introduction.
But they
do
require some raving.
They absolutely melt in your mouth.
They're studded with melty chocolate chunks and chewy caramel gems.
I brought them to a dear friend's birthday party this past weekend, and one of her guests asked if I'd snuck crack into them. Truly, you cannot have just one.
These are some evil damn blondies.
I made an extra large batch for a party of 20. You can halve this recipe for smaller groups, but really, you shouldn't. They'll disappear quickly.
What you'll need for a big ol' batch of blondies
2 sticks sweet cream unsalted butter, melted
2 cups dark brown sugar, packed
2 large eggs
1 tablespoon vanilla extract
generous pinch of salt
2 cups all-purpose flour
2 cups chocolate chunks
2 cups diced caramel pieces
In a large bowl, drizzle the melted butter into your brown sugar and beat with a handmixer or heavy spoon until smooth. Add your eggs, vanilla, and salt. Beat it up.
Gradually add the flour and stir until thick and well incorporated. Fold in the mix-ins.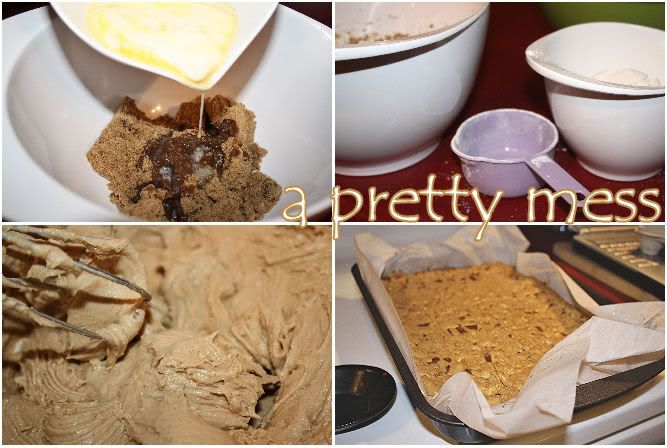 Line a 9x13 baking pan with parchment and lightly coat with nonstick spray. Spread the batter into the baking pan and bake at 350°F until JUST set in the middle. It took my oven about 40 minutes.
Do not cut or remove the blondies from the pan until completely cool. I know. It's hard. Stay strong, friends, they'll be yours soon.
Enjoy, and happy eating!