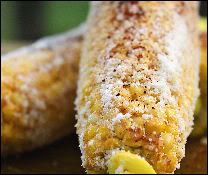 Is there anything better than food carts? Walkin' down the sidewalk, and those savory aromas come wafting by, promising something hot and tasty, all wrapped up in foil like a happy little snack cocoon... Mm. In Philly, you can count on a rockin' cheesesteak sandwich. In Chicago? A dog loaded with all the fixin's. In New York, everything from falafel to bagels and lox. Even at Six Flags, you can count on a food cart to serve up lemon ices, cotton candy, and those freakishly enormous turkey legs.
Nothing bad ever came from a mobile food vendor.
A hot elote just further supports my position. In Mexico, elotes are common street fare. Sometimes they're served up on the cob, and sometimes the kernels are shucked off and served in a cup with a fork. Either way you serve it, you're guaranteed to get some oohs and aahs if you add this recipe to your Cinco de Mayo fiesta. Elotes and margaritas? Don't mind if I do!
But wait. What
is
an elote, anyway?
Elote
: [el-
OH
-tay] It's awesome. But besides that, it's grilled corn, brushed in a spicy chili lime sauce and rolled in cotija cheese.
Let that sink in. Fresh, grilled corn. Chili lime sauce. Rolled in cheese. Ohhhh yeah.
So how do you make 'em?
What you'll need for four elotes:
Recipe is vegetarian. Recipe can be made kosher if you use OUD parmesan cheese
- 4 ears of corn, in the husks
- 1/2 cup mayonnaise (light mayo works just as well)
- 2 teaspoons chili powder (more if you like it)
- 3 fresh limes, halved
- 1 cup dry grated cotija cheese (you can sub parmesan if cotija is difficult to find. Whole Foods sells cotija, FYI)
First, soak your corn (in the husks) in water for 10 minutes. This will keep them from drying out when you grill them. If you are grilling your corn on a flame or foreman grill, keep them in the wet husks.
You can also remove the husks and panfry the corn in a bit of olive oil if you do not have access to a grill. It works both ways.
Once the corn is tender, remove the husks.
In a small bowl, mix your mayo, chili powder, and the juice of all three limes.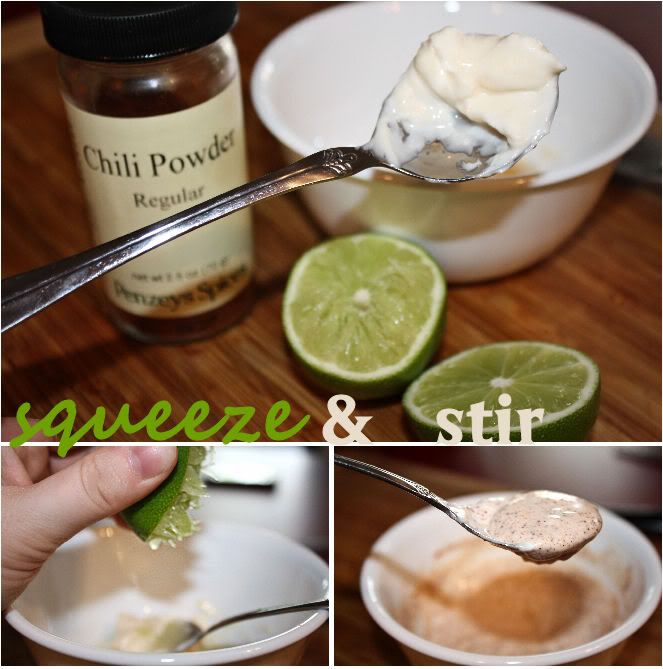 With a pastry brush, coat each ear with your chili lime sauce. You can be as generous as you like.
Finally, spread your cotija (or parmesan) onto a wide plate or clean work surface. Roll the basted corn in the cheese until evenly coated. Sprinkle with a little chili powder to finish, and there ya have it.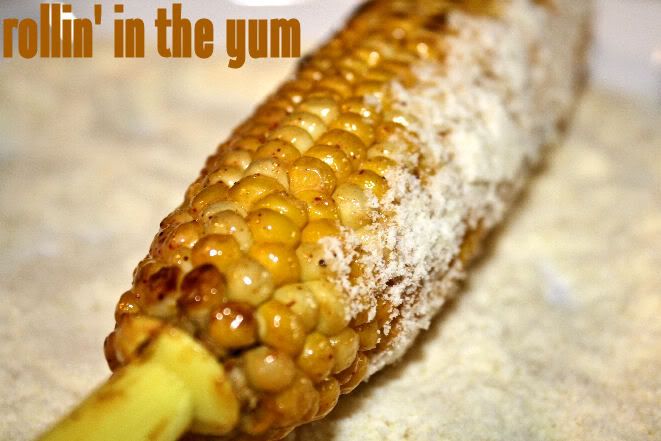 Easy, right? And SO tasty. Muy bueno. Enjoy, and happy eating!