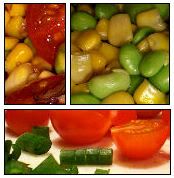 After a week of rich desserts and sugary sweets,
I bet you all are in the mood for something a bit
healthier, eh? My waistband is begging for something
that is not filled with cream and sugar, so tonight,
I'm making a completely vegetarian, vegan, kosher
parve side dish. Bah, who needs it as a side dish?
Packed with vitamins and protein, this could very well
be the main dish for a light, crisp lunch paired with
a slice of crusty bread. Mmm!
So, what will you need?
Recipe serves 6 people at about 130 calories and 2g healthy, monounsaturated fat per serving.
- 8 oz edamame, without shell, frozen
- 1 1/2 cups corn, frozen
- 1 cup black beans, well rinsed
- 1 pint cherry tomatoes, halved
- 2 green onions, diced
- 1 fresh lime
- 2 tablespoons balsamic vinegar
- 1 tablespoon olive oil
Pretty, huh?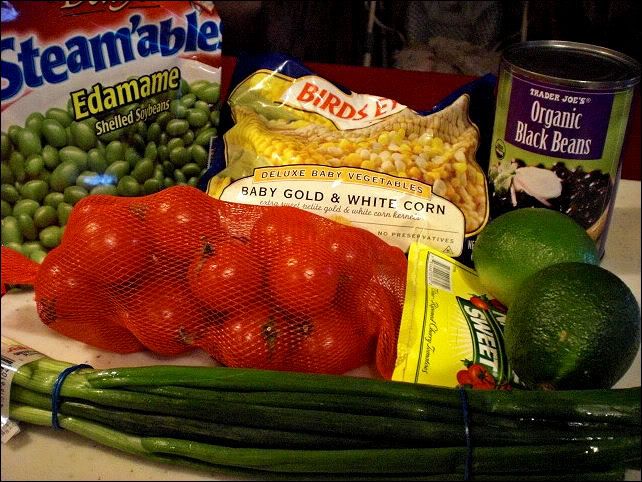 Okay, now. Bring a medium saucepan of water to a boil.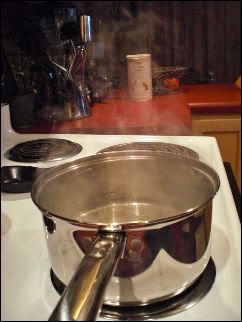 Toss in your edamame and boil for 2 minutes. Add your corn and boil another minute. Drain and return to the saucepan. Make sure the heat is off on your stove--we're not cooking them further, just letting them sit and watch the goings-on. They like to feel involved, you know.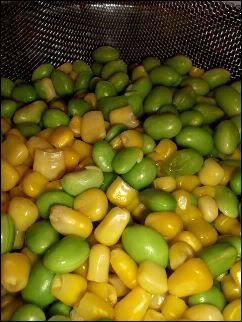 Now, rinse your black beans well and add them to the saucepan to mingle with the edamame and corn. They're friends. Using a sharp knife, halve your tomatoes, dice your scallions, and slice your lime in half.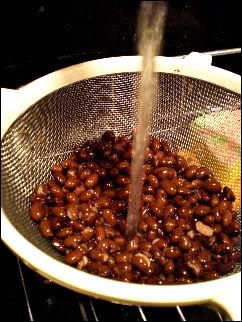 .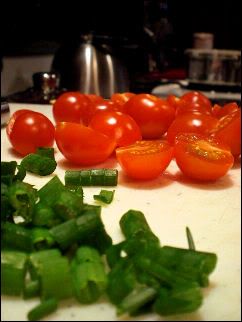 Toss the tomatoes and scallions into the pot with everything else, squeeze the lime juice over everything, and stir to blend. Oooh, yeah! Getting tasty now!
(Tip! Before cutting your lime in half, roll it firmly between your palm and the countertop. This will help release the juices and get more out of it.)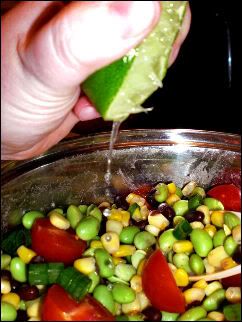 Drizzle your balsamic vinegar and oil over the whole pot and stir well. Get it all nice and juicy. Now, transfer salad to a lovely serving bowl, cover, and chill for a few hours to let the salad cool and flavors all dance together for a bit.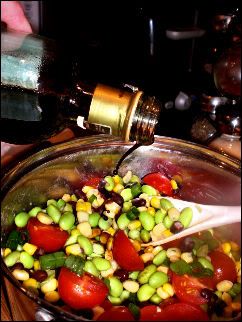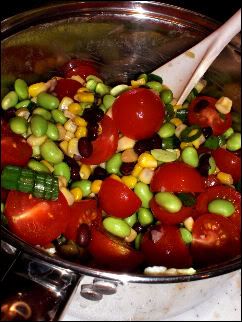 Enjoy, and happy eating!!